In addition to our well-established traditional and non-traditional restaurant concepts, we're proud to introduce the streamlined Blimpie Express concept. Built in modular units, Blimpie Express locations are designed to fit neatly into convenience stores (C-Stores) and travel stops. These small locations are integrated into existing businesses, allowing franchisees to save on many of the costs associated with opening a freestanding store. Here, we'll review a few of the things you should know about this exciting new concept.
What is Unique About Blimpie Express?
Blimpie Express stands out from our other concepts because it's designed to be compact and especially streamlined for customers who are in a hurry. While our other locations tap into larger industry trends, our Blimpie Express locations are specially made to address the C-Store industry. Food service sales make up around 16% of C-Store sales, a significant number in a fragmented industry. Furthermore, many millennials visit C-Stores daily, and regularly are looking to grab a bite to eat. Blimpie stands out from other C-Store fare because of the high-quality of our products, as well as the recognizability of our brand name. Anyone who has ever stopped into a C-Store to grab a meal on the go knows how difficult it can sometimes be to find something tasty and fresh: Blimpie Express is a welcome solution for these customers.
Blimpie Express locations are equipped with many unique features that allow them to fit into C-Stores. While we're famous for our subs, Blimpie Express offers a wide range of menu items, including pizza and breakfast biscuits, that satisfy customers at any hour of the day. They feature "grab and go" refrigerated units that allow customers to choose from pre-made favorites outside of the franchise's business hours. Furthermore, they're still able to provide catering services, helping these franchises to compete with larger restaurants in the area.
Who is the Ideal Blimpie Express Franchisee?
Like our other franchise models, you don't need specialized experience to open a Blimpie Express. Since these locations are focused on speed and convenience, and are located within existing businesses, they often cost significantly less to open than our other franchise concepts. This makes Blimpie Express an attractive opportunity for many types of investor. However, since Blimpie Express franchises are designed to operate out of C-Stores, current gas station and C-Store owners will likely find that investing in a Blimpie Express is a great way to revitalize their business. If you're a current C-Store owner, Blimpie Express wants to bring the following to your operation:
Drive customers into your store from the pumps
Drive non-gas customers to your store
Offer an expanded menu to fit your customers' needs
If you're looking for a way to draw more attention to your C-Store, we think you'll find that partnering with Blimpie is just the upgrade you've been looking for.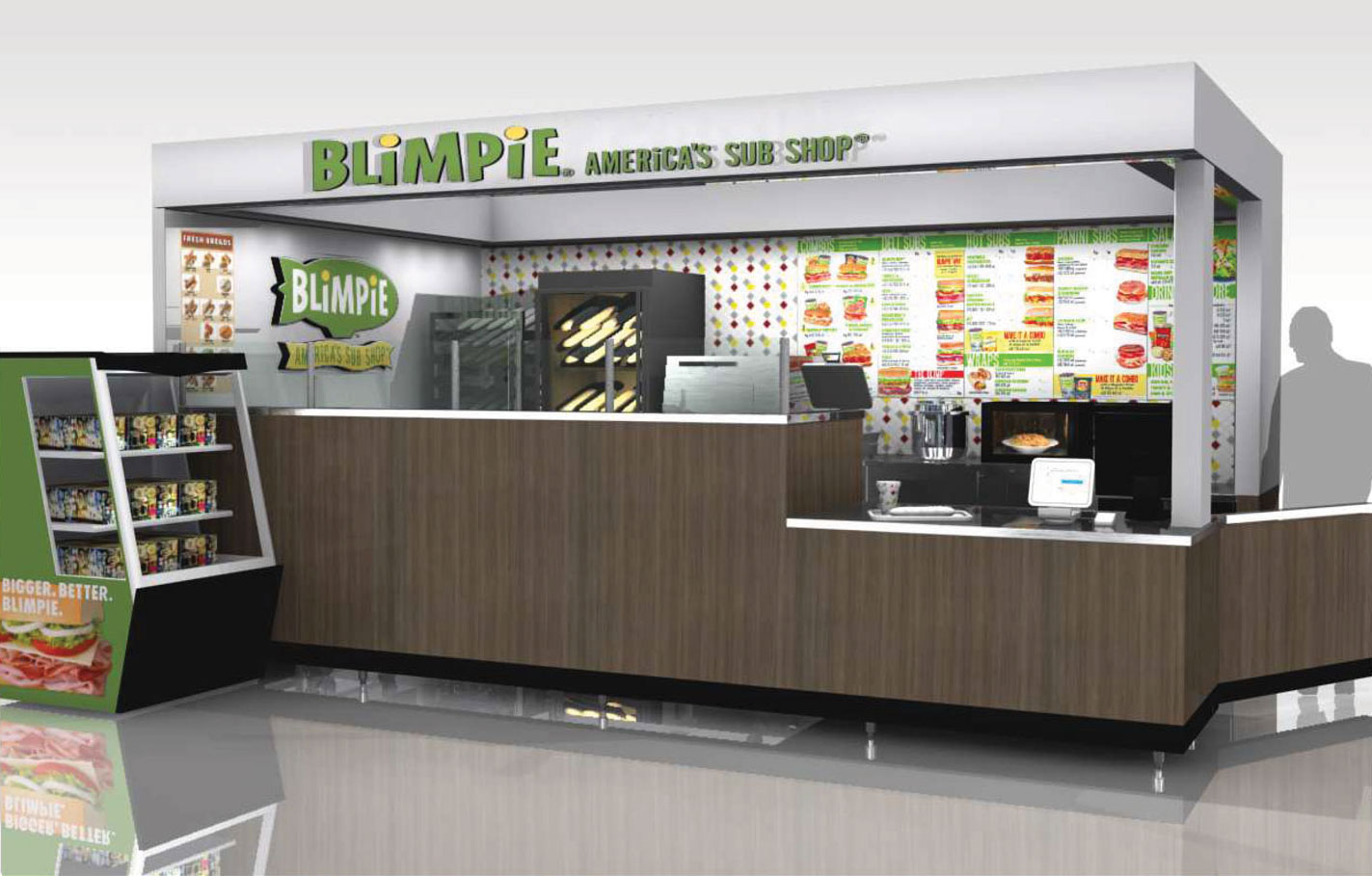 Unique Marketing Services
Blimpie provides all of our franchisees with some guidance when it comes to marketing, but those who opt to open a Blimpie Express will face a unique set of needs. We've developed unique marketing materials for these franchisees that are designed to drive customers into their C-Stores, for instance by emphasizing popular specials for breakfast and lunch. Furthermore, Blimpie Express franchisees can look forward to receiving the same high-quality training and support resources as traditional and non-traditional franchisees.
Please complete the following form to receive more information about franchising.
If you live outside U.S., please contact our International Team for more information.
Interested in joining the team at your local Blimpie? See the Employment page to learn how to apply.