Blimpie's New Menu Items Can Mean More Profit Potential
Blimpie's New Sandwiches Give Consumers More Options
In many aspects of life, new can be exciting. That is no different when restaurants and quick service dining establishments add new options to their menu. While Blimpie's franchise owners are in the business of selling build-your-own sub sandwiches, the brand also simplifies a consumer's decision by offering specialty sandwich flavors. As these delicious, limited release featured sub sandwiches are meant to entice diners to try something new, franchise owner's reap the rewards of an increased profit potential.
According to a study by researchers from Columbia and Stanford University, people prefer fewer choices. While Blimpie is a wonderful option for diners to essentially create their own meal through its BYO sandwich model, providing specialty featured menu items—like the beloved Cuban Pulled Pork and Spicy Pork sandwiches, or the newer Sweet BBQ Chicken and Nashville Hot Chicken subs—simplifies the ordering process while also providing tantalizing options for customers to try while they can. Blimpie customers are enticed to get out of their ordering rut with new, delicious flavors that might tempt them from their customary choice and keep them guessing what other unexpected creations await their taste buds.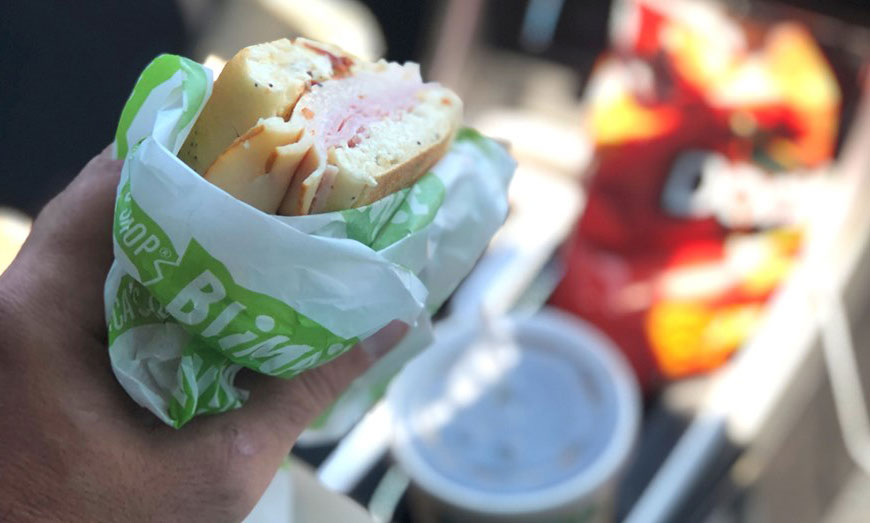 Join a Notable Sandwich Brand
The Blimpie franchise's tried-and-true model has proven a business venture for countless franchise owners for more than 50 years, since co-founder Tony Conza decided to expand after starting the string of sub shops with his two partners in 1964. As one of the oldest sub sandwich franchises in the sector, the Blimpie's brand has spent the past several decades building its reputation, making it easy for franchisees to open their own Blimpie and gain an already established base of loyal customers who know they can rely on any nearby Blimpie to offer the same quality food and service they know and appreciate.
Because of Blimpie's maturity as a franchise and a sub sandwich shop, the brand has never shied away from adapting and improving their offerings and operations to meet the demands of the times. Offering loyal and first-time customers new sub options is only one example of how Blimpie embraces innovative business techniques. The late 1980s saw the introduction of Tony's monthly newsletter to franchisees, providing tools for Blimpie owners to create and implement goals to update their enterprise and operations. The 1990s saw Blimpie's being built out in unique locations, such as gas stations, convenience stores, college food courts, stadiums, hospitals and airports, making the brand more accessible to customers. Today, other tactics, like incorporating new sub sandwich flavors into the menu, guarantee that long-time customers are never bored with Blimpie's culinary selection.
As part of Kahala Brands, Blimpie franchise owners benefit from the in-house support provided to franchisee's, from franchise development and training to real estate and construction to marketing and public relations services, more than equips each Blimpie owner with necessary and ancillary tools to put each on the path to success.
Invest in a Blimpie Sub Franchise Today!
If you are interested in becoming part of a long-standing franchise that encourages innovation and isn't afraid to introduce something "new," be sure to fill out the request franchise information form here, today! To learn more about Blimpie and its tried-and-true model, read through our extensive research pages here.