Blimpie Franchise Capitalizes on the Sandwich Renaissance
What is the Sandwich Renaissance?
There are many options in the quick service restaurant industry that were impacted by the COVID-19 pandemic, but one area seeing a resurgence in popularity among consumers is the sub sandwich sector. QSR Magazine quickly dubbed this time the Sandwich Renaissance, making now the perfect time for aspiring business owners to invest in a franchise with a longstanding reputation for its products, such as Blimpie.
While other notable brands have made big waves in the past in the sandwich franchise industry, a gradual decline in the number of brick-and-mortar stores has made room for other brands, like Blimpie, to shine. As meat-filled, cheese-topped, and veggie-packed comfort foods were happily embraced during the stay-at-home periods throughout the early months of COVID-19, consumers have been reminded of the joy of ordering sandwiches that are expertly made.
Because of these shifts, the timing to invest in a Blimpie franchise has never been better, as we see a revitalization in customers who are looking for new and alternative sub shops at which to get their deliciously filling, hearty sandwiches.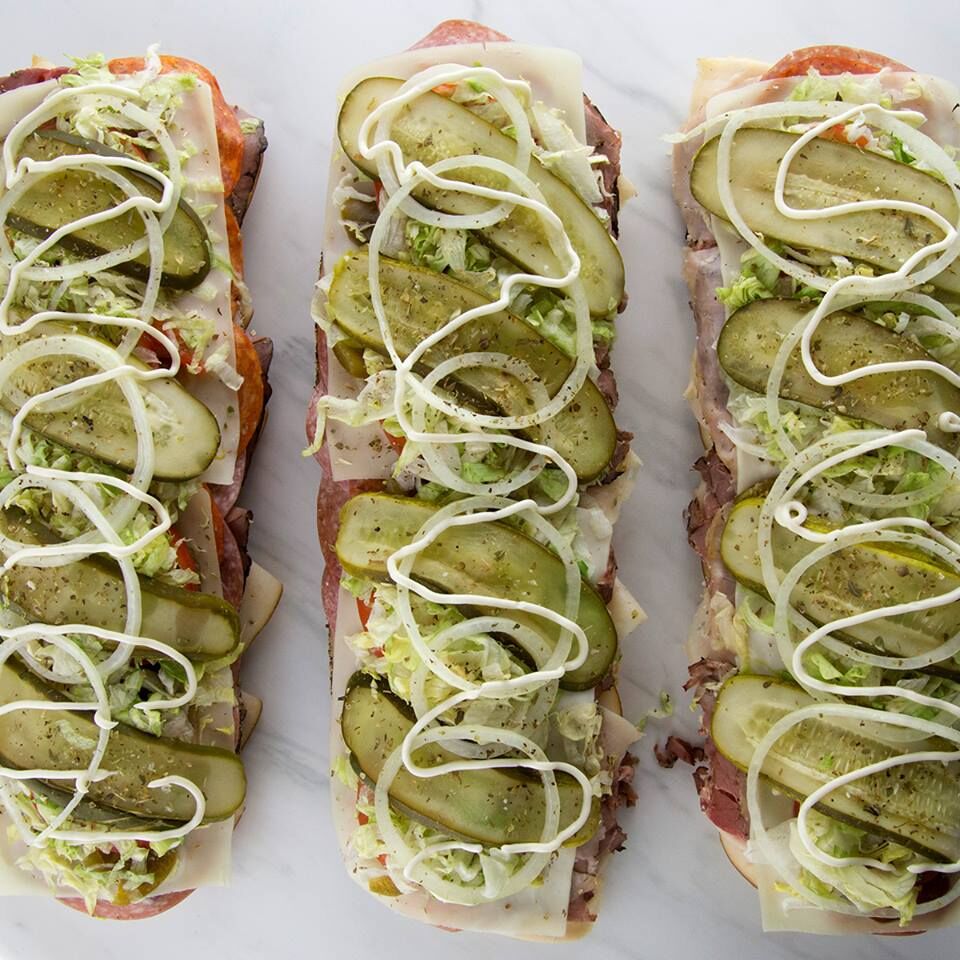 What is the Future of the Sandwich Industry?
While the COVID-19 pandemic impacted profits made from in-store orders for many full and quick service restaurants, the reliance on online orders throughout the variance stay-at-home ordinances ensured several businesses remained open. While customers are once again allowed to dine in-store, digital and delivery orders remain just as relevant for a variety of quick service restaurant franchises, such as Blimpie.
Why Blimpie is Perfectly Positioned in the Sandwich Industry
With more than 50 years in the sandwich sector, Blimpie has already set itself apart as a brand with a time-tested business model that simultaneously sets franchise owners up for growth and offers quality fare that will bring customers back time and time again.
According to the United States Department of Agriculture, when selecting what and where to eat, consumers weigh financial resources, prices, time constraints, and food environment. By providing diners a menu featuring classic sub sandwich combinations, a build-your-own sandwich option, salads, and wraps, a Blimpie's franchise is ideally situated to stand out in the sandwich industry by checking the boxes of these four criteria with customizable comfort food incorporating fresh ingredients at reasonable prices and in a timely manner without sacrificing quality.
Blimpie franchises are also incorporating the latest technology to ensure each location operates efficiently and smoothly. Such modernizing efforts allow franchisees to create work schedules, track payroll, keep records, accept a variety of wallet payment options—including digital—and more. Less time worrying about the behind-the-scenes work allows a Blimpie franchise owner to focus more on the growth of their franchise.
Kahala Brands Has Your Back
As a part of the expansive Kahala Brands network of more than 28 different food franchises, Blimpie franchisees are equipped with the best support services to confidently start on their path to entrepreneurship. Kahala Brands' efficient system provides new Blimpie owners with business tools that help with franchise development, identification of ideal locations and lease negotiation, design and construction of each storefront, training to establish smooth operational systems, operational support for each Blimpie restaurant, marketing, and more. While many first-time business owners have to learn as they go, those who invest in a Blimpie franchise have a team of professionals to support their business venture starting on day one.
This Time-Tested Brand Shows No Sign of Stopping
With a history that spans nearly six decades, Blimpie's has come far from its first shop in founders Tony Conza, Peter DeCarlo, and Angelo Bandassare's hometown, Hoboken, New Jersey. Keeping with the "bigger and better" mindset that inspired Blimpie sub sandwiches, the business itself quickly evolved into a thriving franchise as new locations in New York and New Jersey opened within the first decade of operation. Since then, the Blimpie brand has only continued to gain notoriety in not only the sandwich industry, but also the quick service restaurant and franchising sectors.
The founding philosophies and passion for excellent and flavorful sub sandwiches are ever present in the hundreds of Blimpie stores nationwide. Because of its illustrious history and proven business model, Blimpie's is certain to attract a variety of customers, including those who may have grown up eating their sandwiches, or first timers who are looking to try a new made-to-order sandwich restaurant. When you decide to invest in your future with a Blimpie franchise, you are becoming a part of a well-established group that consumers will trust.
Now is the Time to Own a Blimpie Franchise!
If you're ready to enter the delectable realm of sub sandwiches, there has never been a better time to own a Blimpie franchise. To learn how owning a Blimpie's will put you in a terrific position in the middle of the Sandwich Renaissance, read more about this time-honored brand, and fill out the request franchise information form here.