Blimpie is One of the Perfect Entry Level Franchises to Buy
Breaking Into Entry Level Franchises
According to the International Franchise Association, franchising is anticipated to continue to grow, remaining higher than pre-pandemic levels. If you are looking to ride that growing wave and are considering investing in a franchise, then you are in the right place at the right time. There are many factors to consider when selecting your franchise, including cost, where there is a need for a service, and whether you have thorough training and support. If you have been searching for a brand that meets those three criteria, Blimpie, one of the top entry level franchises, may be for you.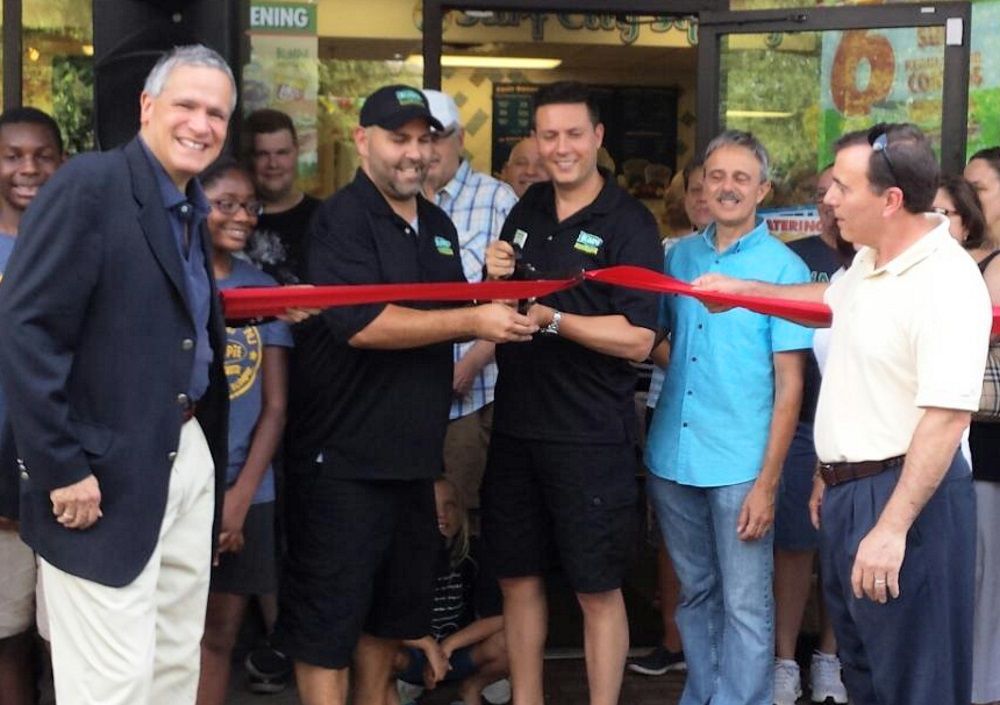 Low Startup Costs
For a first time franchisee, cost is key. No one wants to break the bank to open their own business. Thankfully, traditional Blimpie franchise costs are lower and more affordable than many might expect, ranging from $232,770 to $524,325. For those looking for a franchise on a lower budget, the cost to open a non-traditional Blimpie—smaller shops in airports, college campuses, and other similar locations—is even more cost effective, ranging from $74,780 to $335,700.
What do these startup costs cover? Regardless of whether you opt to go the traditional or non-traditional route, your investment will cover the initial franchise fees to use the brand name and access the in-depth training and support resources, travel and living expenses while attending training, construction costs to build out your location, security deposit, three months rent for your location, signage, menu panels, and so much more.
Open Territories
While a renowned and nationally recognized brand, there are still several open territories that could benefit from having a Blimpie come to their communities. This provides ample opportunities for aspiring and seasoned business owners to join this strong franchising community to bring the beloved sub sandwich shop to a new area and bring a new option for a reliable made-to-order quick service restaurant that uses fresh ingredients to create comforting and filling fare. There are so many regions still available for a new franchise to step in, making this the perfect time to join the Blimpie franchise team.
World-Class Training and Support
When opting to invest in a franchise, especially for first time franchisees, it is assuring to know that you are joining a group that supports and nurtures you in your new business venture by providing a thorough support system right from the start. Once you've signed your franchise agreement, you receive in-depth training from seasoned experts to guide you through the Blimpie business model and how to set up your store to ensure operations are simple, smooth, and effective.
As Blimpie is part of Kahala Brands—a franchising group with an extensive portfolio of reputable food and beverage franchises—each new franchisee can rest assured they are joining a network that wants to see new and experienced entrepreneurs succeed. To support each franchisee, Kahala Brands has developed a streamlined process that offers multiple services to help owners build a healthy business, including real estate identification and lease negotiation, design and construction of build out of your Blimpie location, marketing, creative services, public relations, among many others.
Start Your Franchising Journey with a Blimpie Franchise Today!
If you're ready to invest in your future with a franchise that is an affordable investment, has several open territories, and offers top-notch training and support, it's time to start the process toward becoming a Blimpie franchisee. Learn more about this long-established, popular sub sandwich franchise by checking out our research page here. To start a conversation with our franchise team, please fill out our request franchise information form here.